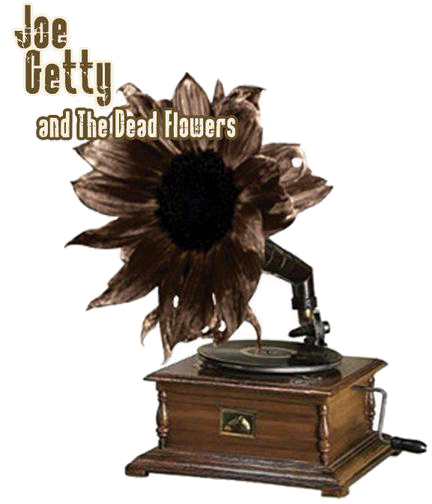 I got involved with this band by sheer luck through Rich Shefke, the bass player in Legend, when I was still playing with them. I had been playing with them for about 3-4 months when Rich asked me if I would be interested in coming down and playing a couple of gigs with this band he is in called the Dead Flowers. Roots like rock and roll, with some twang thrown in. Definitely not what I'd usually be caught playing, but I thought it would be a cool diversion and something to stretch my chops a little.
Joe Getty is a local (Sacramento) morning radio personality. Along with his partner in crime, Jack Armstrong, they have a morning talk show called Armstrong and Getty that is fairly popular here. He and Rich go way back apparently and have been playing off and on together for years. This project just apparently took off from a whim of Joes. Their original drummer, a guy by the name of Steve Brown, is a pretty in demand session drummer in the bay area. He got an offer to tour with Oleander and obviously couldn't pass it up; ergo the drum chair opening. I joined as I said above, to just stretch my chops a little bit and play something that I wouldn't normally play. If it didn't work out, no biggee.
I've been with them just under 20 months now, ironically, as I always thought that Legend would be the one that would go the farthest. I'm happy to say I was way off on that account.
We've been playing all over the place around the Sac area since, have a CD out (which I'm not on), are working on a second (which I AM on), have a documentary DVD out that got rave reviews on DVDFile.com and are opening for the Frank Hannon band this new years eve, 2010.
So far some cool times and am looking forward to whatever comes next for us.
Bring on 2011!!
---
JOE GETTY AND THE DEAD FLOWERS
Joe Getty - Vocals, Guitars, Harmonica, Mandolin, Percussion
Richard Austin - Guitars, Vocals, Percussion
Matt Holland - Keyboards, Guitars, Accordion
Rich Shefke - Bass, Vocals
Mark Martinez - Drums, Percussion
Kathy Purdy - Vocals, Percussion
---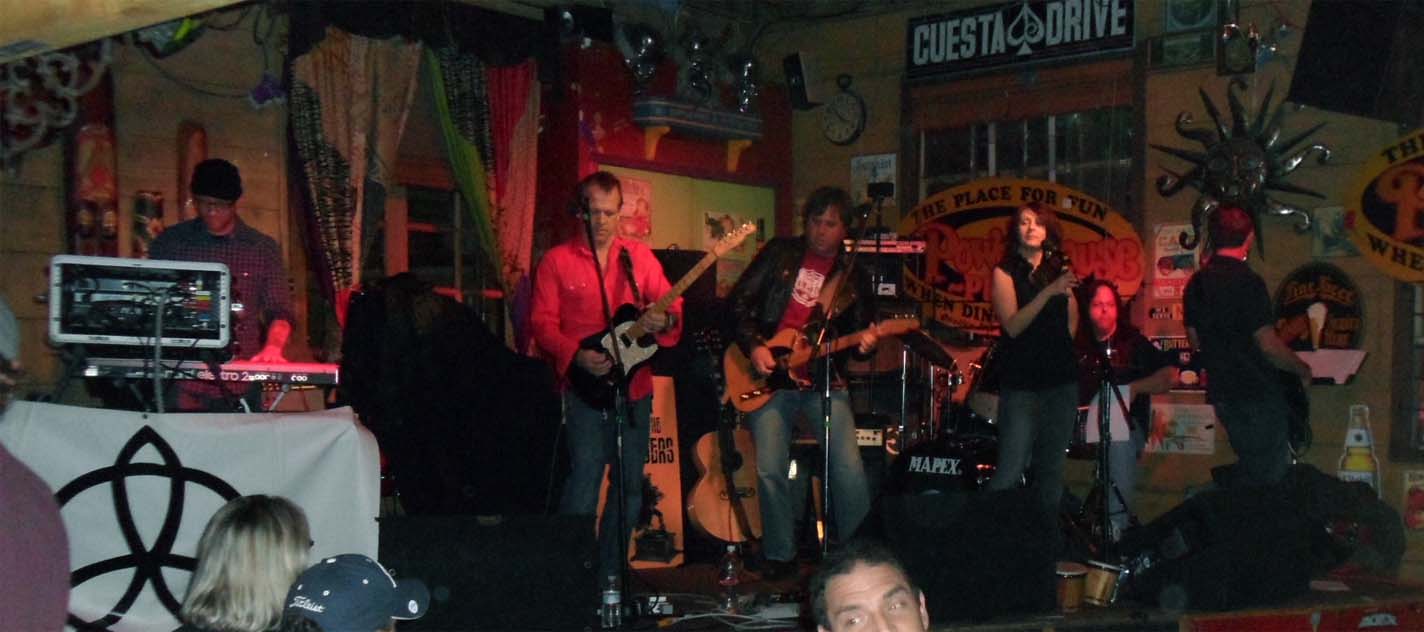 MATT HOLLAND RICHARD AUSTIN JOE GETTY KATHY PURDY MARK MARTINEZ RICH SHEFKE