The City of Sigil - Page 2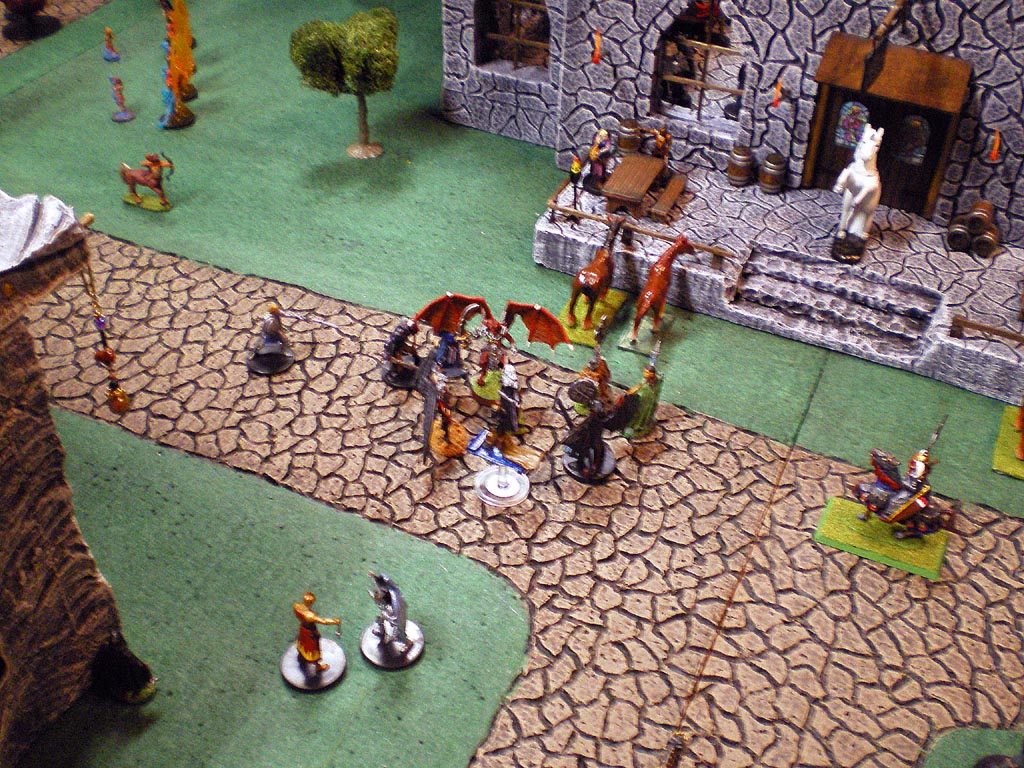 Yasraena gets some attitude from a demon that notices her demon slaying Sword of Gildemere.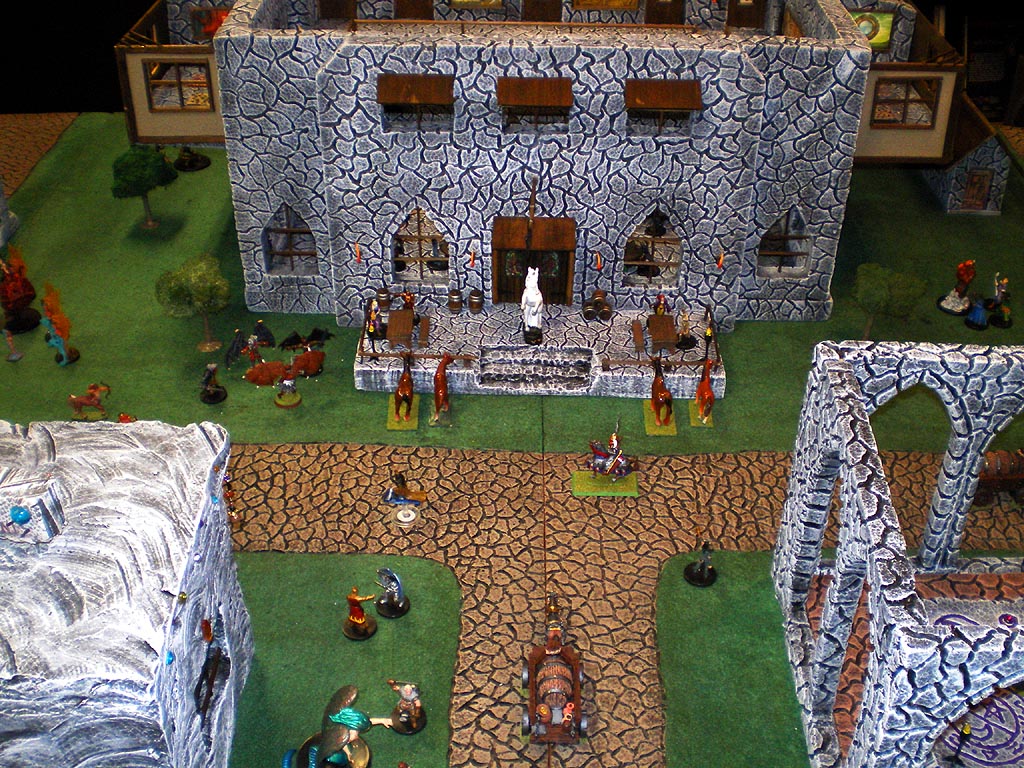 The Mystic Unicorn - our home away from home.
Open her up and it's the Mystic Unicorn Playset! Complete with furniture, figures, and even art on the walls!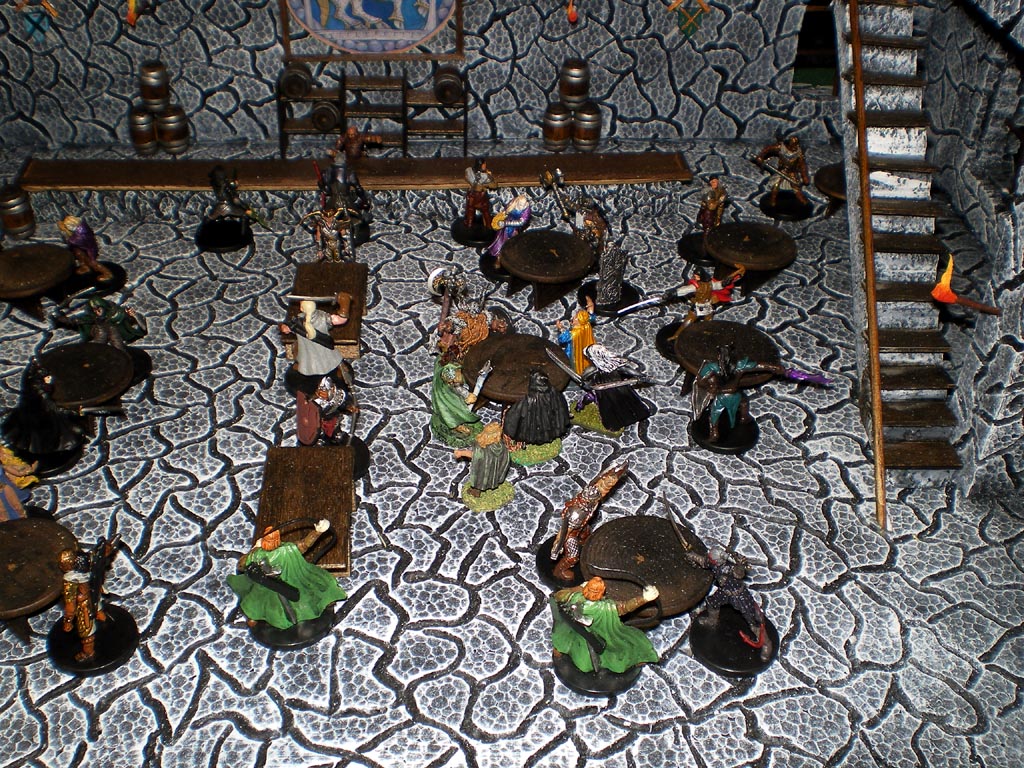 The party seated in the Mystic Unicorn - clockwise from upper left: Fleabus, Daerrian, Yasraena, Malaci, Renzo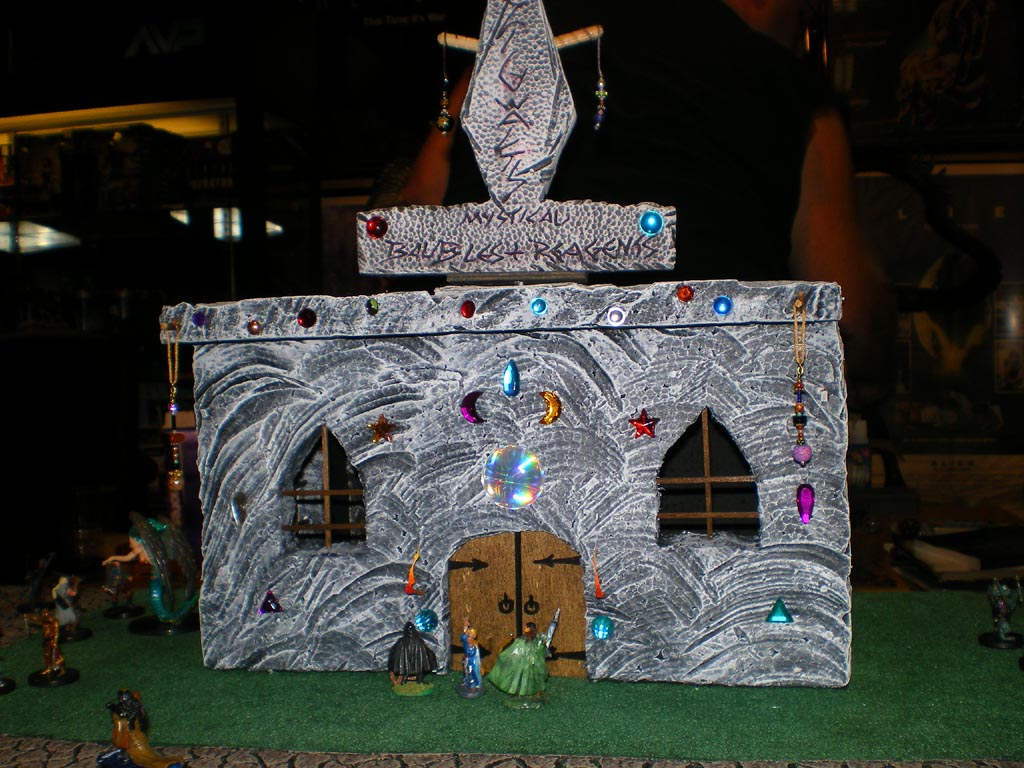 Zigwalt's Mystical Baubles and Reagents. 'Nuff said.
(the sign on top actually revolved!)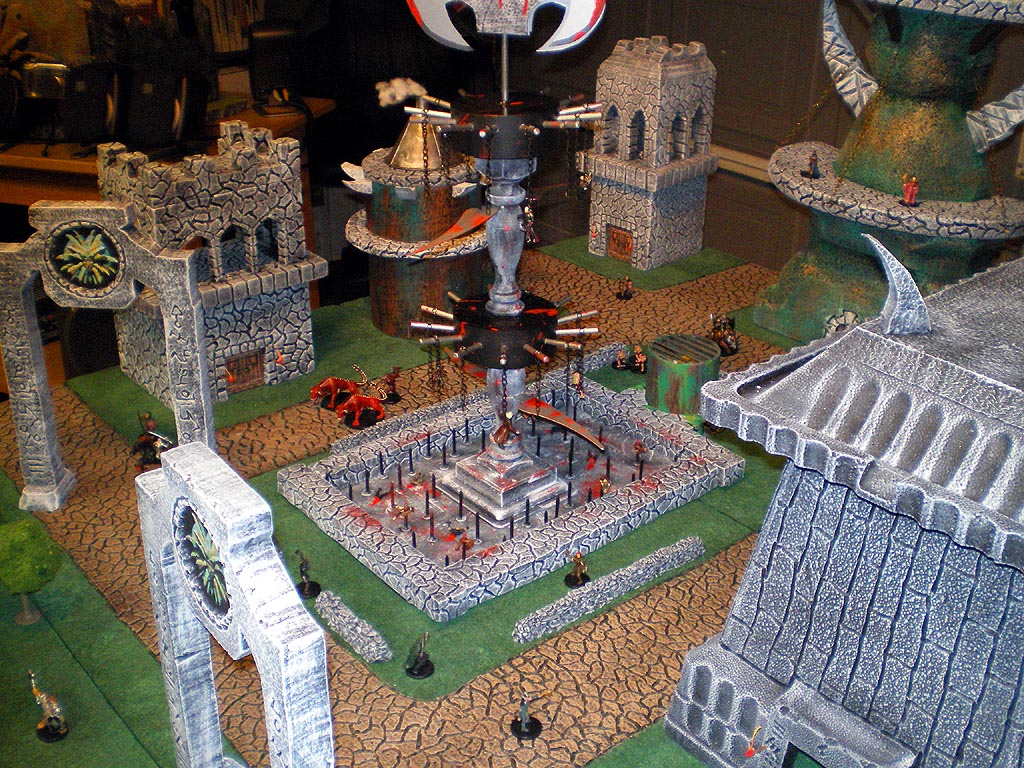 "The Grinder" - Sigil's way of dealing with certain criminals.
More to come on the following pages...